catering for all your events
Take advantage of our catering offer for all your private or professional events. Many quality dishes concocted with passion and finesse by our Chef to bring a touch of delicacy and greed to your events.
We offer a catering service for weddings, communions, christenings, seminars or any other moment of life. We offer hot cooked dishes, seafood platters, cocktails or aperitif dinners. Our catering services are, just like our restaurant, based on the seasons, the market or the arrival of local producers.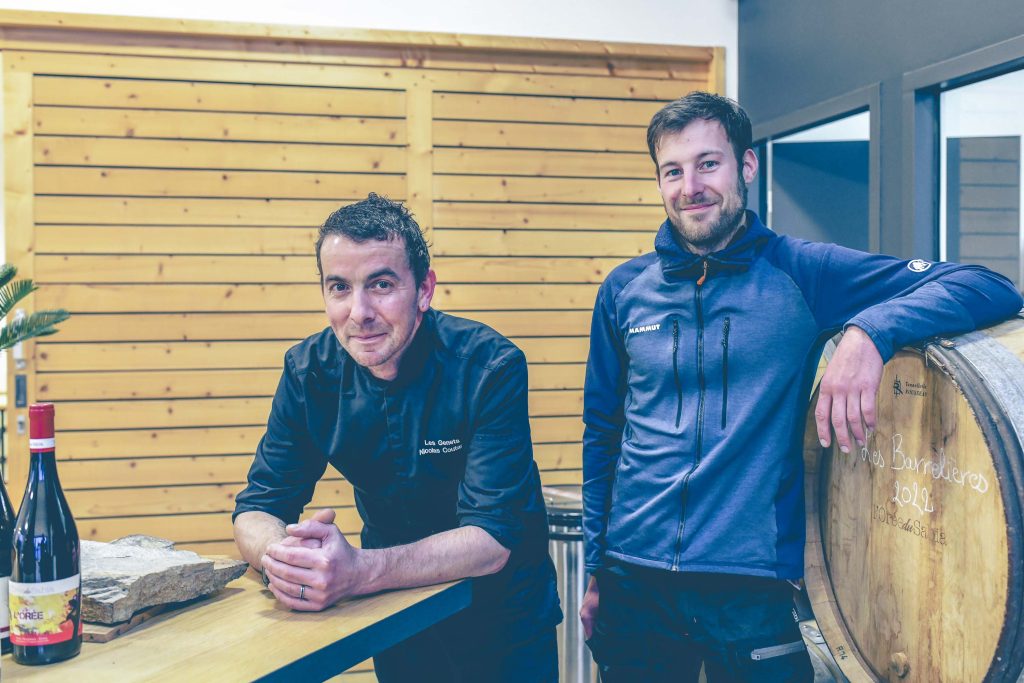 We have teamed up with the Orée du Sabia, a neighbouring wine estate to the Parc des Genêts, to help you discover some wonderful food and wine combinations that are a perfect blend of lightness and refinement.
Our 160 m² reception room, located right next to our restaurant, is the ideal place for your private events, receptions and seminars or groups. A bright, warm and contemporary setting at the Orée du Sabia. The reception room has all the necessary comforts with a video projector and a terrace for access to the outside.
The service is included in the price of services requiring it. This service is optional for cold buffets, simple cocktails or cocktail parties without cooks. The menus proposed by our teams can be adapted to suit your needs and budget.
On request, you can punctuate your seminar with activities around the vine and wine.
*Mandatory fields. This information will remain confidential and will never be distributed to any organisation.
**By submitting this form, I agree that the information entered in this form may be used and processed to enable me to be contacted, in the context of my request for information, whether by e-mail or telephone. To find out about and exercise your rights, in particular to withdraw your consent to the use of data collected by this form. Please consult our privacy policy. Legal notice
This site is protected by reCAPTCHA - Google's privacy policy and terms of service apply.